Alice is Surprised by TweedleDee & TweedleDum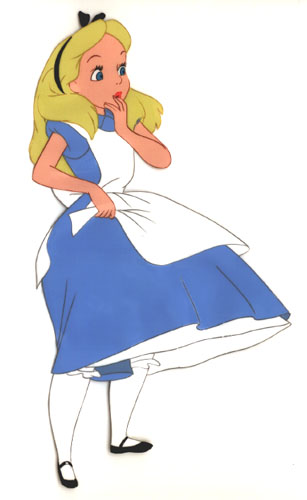 This is an original production cel from the Disney movie Alice in Wonderland (1951). After crawling through a log and stepping out, Alice turns and is surprised by the sudden appearance of TweedleDee and TweedleDum.
This cel was actually photographed to make the movie.
The actual size of the painted image is 7.25" x 4" (HxW).
To see a 709x435 image, click here.
---
You can read more about collecting animation artwork.
Go to Dave's Animation Art Gallery or Dave's Disney Obsession page.
More about me.
Problems? Feedback? Send me e-mail.